Phone Card Grading
PhoneCardGrading.com is a privately owned company that grades phone cards properly. We have been in the phone card business, collecting, buying, and selling phone cards, since 1994 (near the beginning of phone card collectibles in the USA). We understand how phone cards differ from other collectible trading cards. We don't just grade the edges, corners and surface - our overall grade also includes both sides of the card and the variable information (such as the batch, serial and/or PIN number) areas. Our aim is to offer a service that standardizes phone card grading. We aren't here to re-invent card grading; we are here to improve it.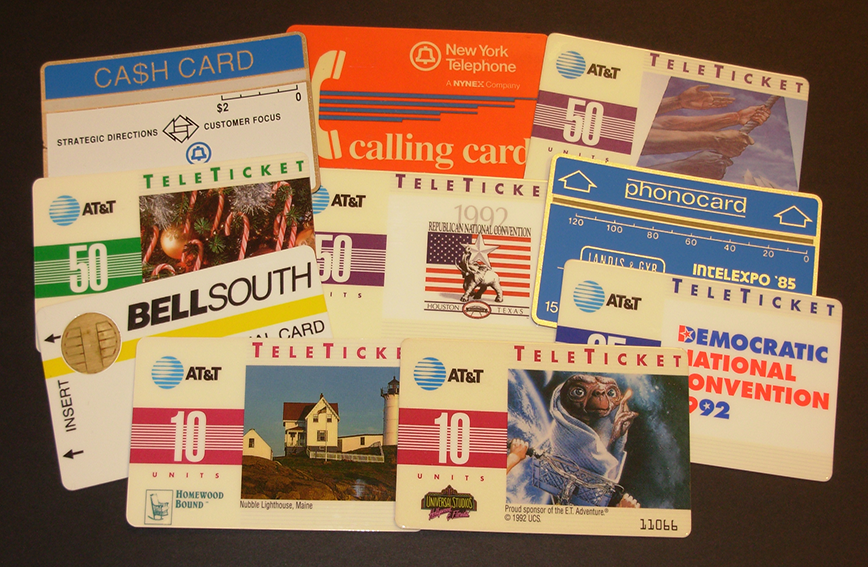 To verify that a phone card has been slabbed by Phone Card Grading, click HERE.
Collecting Phone Cards
Collecting is a popular hobby! Since the early 1990s, phone cards have become a dynamic and exciting collectible industry. These credit card sized plastic cards were originally used to make long distance phone calls but have grown to be appreciated for their rarity, beauty, and artistry making them a focus for collectors worldwide. However, a phone card is more than a piece of cardboard or plastic with a pretty picture on it. Not only do they feature unique designs and images covering a variety of themes, they are also a piece of history. Predating money cards, phone cards represent the first step in our society's transition from actual cash to digital or electronic currency. Similar to coins or stamps but unlike sports cards, phone cards have inherent value containing actual money to make phone calls. While some are still used for their original purpose, many are prized simply as collectibles. As with any collected item, they are a fun and unique way to represent your interests and values.
Why Phone Card Grading?
Every collectible item has its own standards to determine excellence and value. Phone cards are no exception, but they are very different from other collectible cards. Their unique qualities require a different set of guidelines to compare quality. Why would you turn to a company that doesn't specialize in phone cards? At Phone Card Grading (PCG) our experts have been collecting, selling, and trading phone cards since their introduction to the market. We represent the best the phone card collecting world has to offer and want to share our expertise with you. From PIN codes to chips to expiration dates and country of origin, our specialists know phone cards from front to back. You benefit from our collective experience whether you are looking to have a card graded, manage a collection, or simply enhance your enjoyment of phone cards. No other card grading company can offer the same level of phone card specific knowledge and experience. You deserve the level of skill, knowledge, and integrity that PCG provides.
Services We Offer
Phone Card Grading (PCG) offers valuable resources to help you manage your personal phone card collection. Proper grading identifies the better cards which command a premium price. Many cards have appreciated in value by being correctly graded. THE PCG grading system establishes value using fixed criteria unique to phone cards. This process can give you more knowledge to be confident in your collecting process. Our extensive price guide provides prices and trends of most phone cards available in today's market. Our population report, the only one in the world specific to phone cards, maintains a history on all graded cards. Since each of our certified cards has a unique serial number, with our set registry you can organize and track your collection and discover what other collectors are building to stay competitive. Search fixed price sales or auctions and view private seller's collections. Whatever your goal, the experts at Phone Card Grading are here to help you succeed!
Phone Card Grading's Online Services
Everything you need to know about collectible phone cards.
FEATURED COLLECTIBLE PHONE CARDS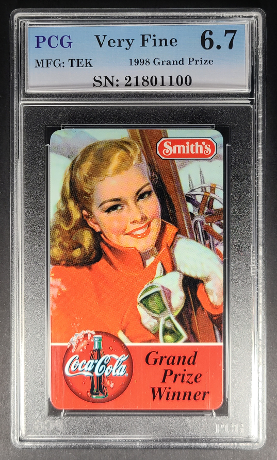 MEMBERSHIP IN PHONE CARD GRADING
Phone Card Grading offers two levels of membership (free and paid) offering you access to discounts on grading services including one free slabbing per year, individual consultation with our phone card experts, and more. You can generate reports and keep detailed records of your graded phone cards with complete control over managing your collection.
Learn more