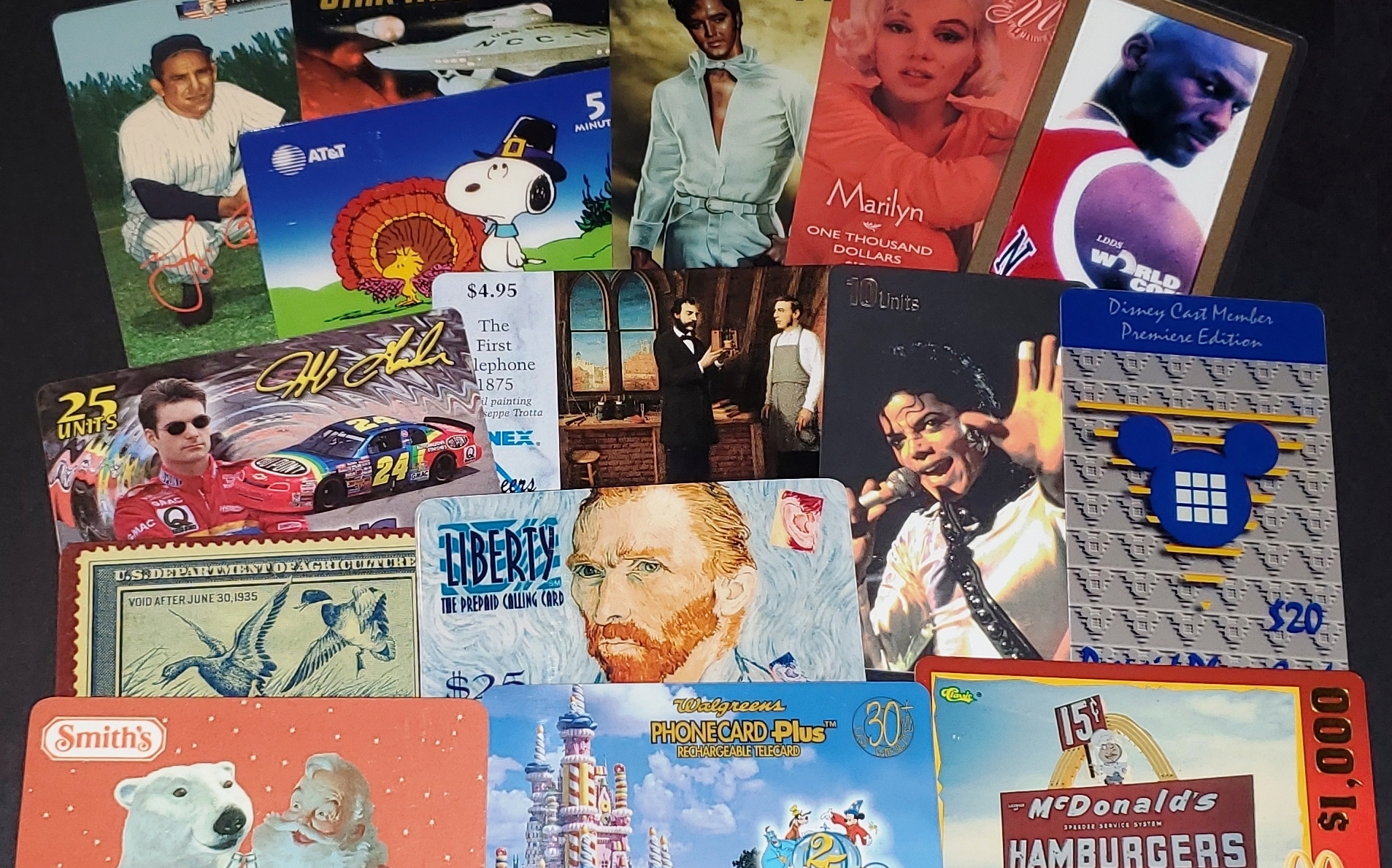 Why collect phone cards?
Because you enjoy the hobby and the cards.
People collect phone cards for a variety of reasons, but the majority collect them for the same reasons others might collect stamps, coins, and sports trading cards. Often collections are accumulated in hopes of acquiring a financial gain, but we never promote phone cards as an investment. Markets change and interests diverge. Trends go in and out of style. Cards can go up in value, but they can just as easily decrease in value. We recommend being extremely careful if you decide to speculate, because this hobby within the USA has a very limited market. Some international markets are better established and have a much larger collector base. At PCG, we feel the best reason to collect anything is for enjoyment of the product and the experience. The images pictured on the phonecards can hold tremendous appeal and cover a broad range of topics. You can find pretty much anything you can think of on a phonecard. Disney is the #1 collectible in the world by a wide margin, but there are also animals, artwork, flowers, ships, cars, space, sports players, movie stars, comic images, and just about everything else. Also of interest are corporate names and promotions. Many employees might love to own a card from their company or may have received one at a special event. Whatever your reason for collecting phone cards, at PCG we want to help you achieve your goals!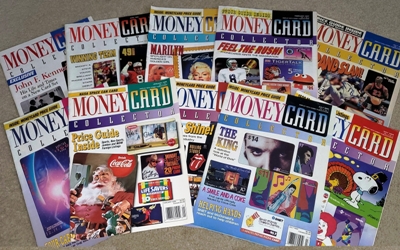 The phone card collecting boom
Phone cards reached a peak in the 1990s.
Phone cards, which could be purchased and inserted into payphones, were popular outside of the United States from the late 1970s. In the US, however, most people were accustomed to using a "calling card" issued by their long-distance carrier to make calls when they were away from home. Phone time charges would be added to their monthly phone bill. In 1992, AT&T, the long-distance branch of Bell Telephone Systems, introduced TeleTickets which allowed customers to purchase a card that would give them access to news, weather, currency exchange information, and interpretation services as well as telephone calls in different languages. While the cards were originally given away at promotional events like the America's Cup and the Democratic and Republican National Conventions, they caught on quickly with the general public. Offering prepaid phone time at $0.60/minute (less than half the cost of a long-distance call from your home, hotel room, or payphone), they became available in almost every major mall. Unlike international cards, TeleTickets required dialing a number and entering a PIN code. Even though their use was very simple, no one in the USA understood them. Nonetheless, they rapidly became popular not just for their convenience, but because of the art and images portrayed. And so a new collectible market was born.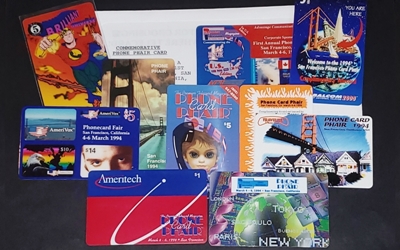 Phone card collecting today
Dedicated collectors are still out there.
In March 1994 San Francisco hosted the first Phone Card Phair featuring US and a few international dealers. Many phone card shows were held all over the USA for the next few years, sometimes including more than 100 dealer booths. Magazines would highlight popular cards and included price guides and dealer advertisements in every issue. New phone card issues started coming out every month - everything from animals to corporate promotional cards. Some companies started licensing images to feature on their cards. Moneycard Collector Magazine, the most respected in the industry, had 4,000 subscribers. Some speculate that there were 8,000 – 10,000 collectors in the US and more than 8 million worldwide! The collector's market began to subside in late 1997 after some over-production and bad practices. More than 500 phone companies had printed phone cards. Some dealers who spent too much money speculating started wholesaling cards to the public. The phone companies made extra money on these with "breakage" - cards where the phone time was never used, and so started producing more and more. These circumstances diluted the value of collectible cards on the market. November 1998 saw the last issue of Moneycard Collector Magazine. Although the collecting frenzy of the 1990s has passed, there are still dedicated and avid collectors in the market today.
Making the most of phone card collecting
Whether you own one phone card or thousands, Phone Card Grading can help you get the most out of your phone card collecting experience.
Our reports and guides help you learn more about the value of cards on the market.
Submit your phone card for grading and have them slabbed in a protective cover.